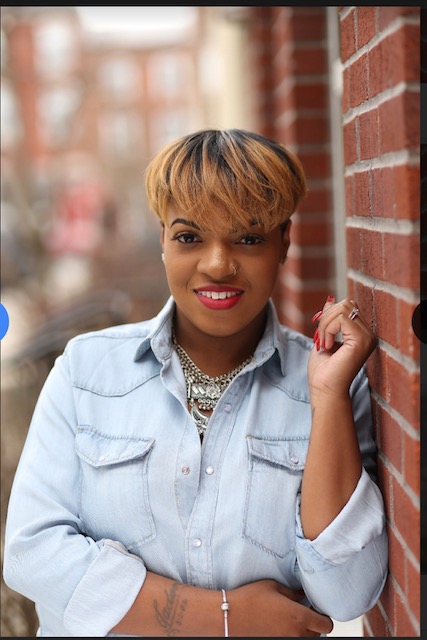 Deseree Bradshaw-Hall
Deseree Bradshaw-Hall is an author, public speaker and community activist. Born and raised in Philadelphia, Pennsylvania, this mother of three is an avid reader and writer. At an early age she discovered her passion for writing and entertaining children. Through her literary work its Bradshaw's goal to educate youth and help them avoid common pitfalls. Utilizing fun, captivating lessons, Bradshaw enlightens children to tools they can use to overcome adversity and become successful.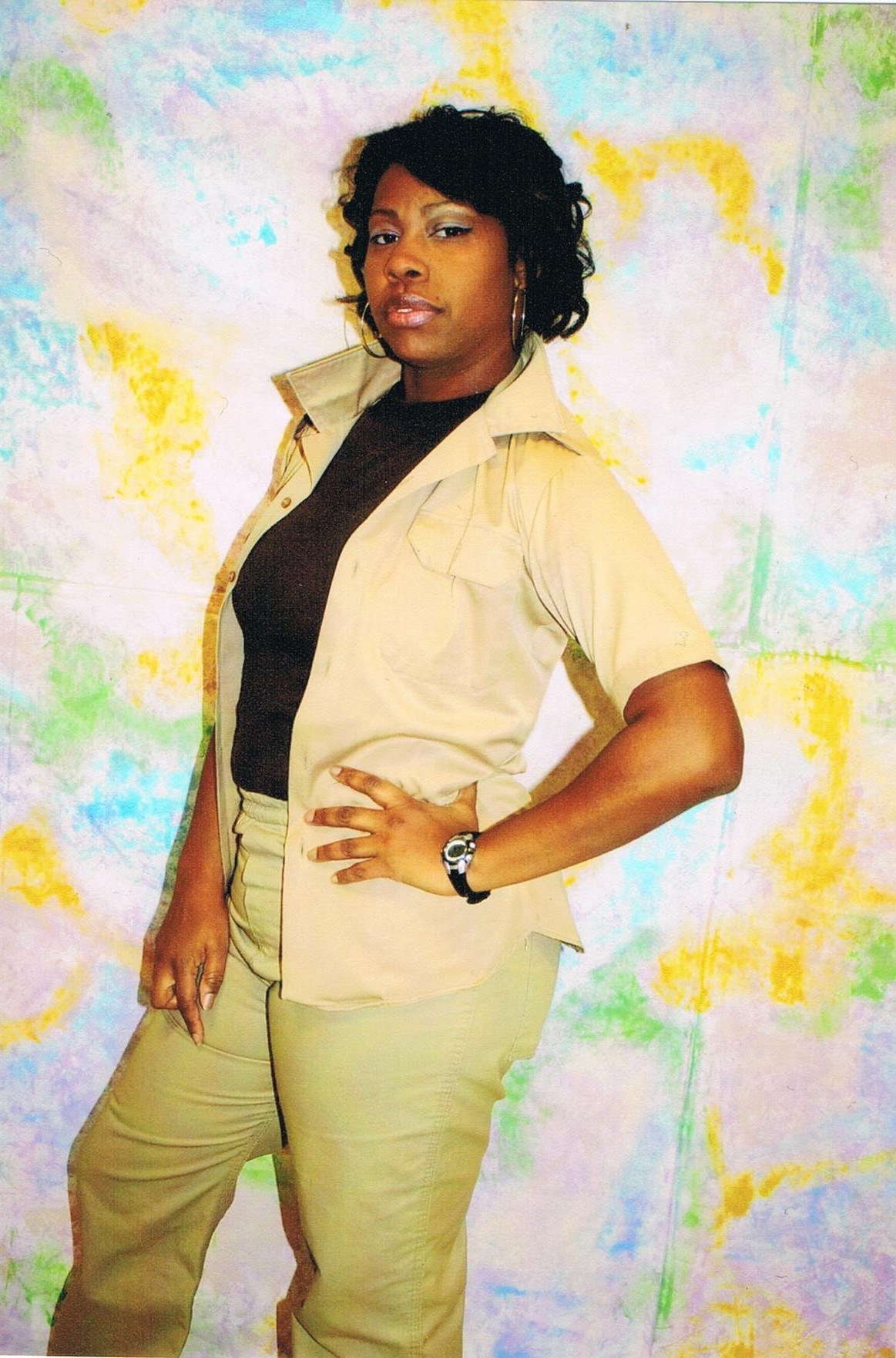 Aisha Hall
Aisha Hall, also known as A. Rochester, was born and raised in Roosevelt, New York. Her love for writing stories and music started as a child. She developed leadership skills at a very young age and was eager to put those skills to the test. This led to her falling in love with the idea of using her creative mind to make a living.
For a while Aisha found her success, but at the age of 25, she caught a federal conspiracy charge, sending her to prison to serve a sentence of more than ten years! It wasn't until her incarceration, that she decided to put those writing skills to the test and publish her first novel. She refused to let her circumstances hold her back. Aisha has become an activist, bringing awareness to the epidemic of women and mass incarceration. She also encourages all people who are imprisoned to use that time to better themselves and focus on their future. Aisha believes that when you are pursuing your dreams, the Universe will assist you in ways that are sometimes disguised as failure. Never give up or give in, just go hard.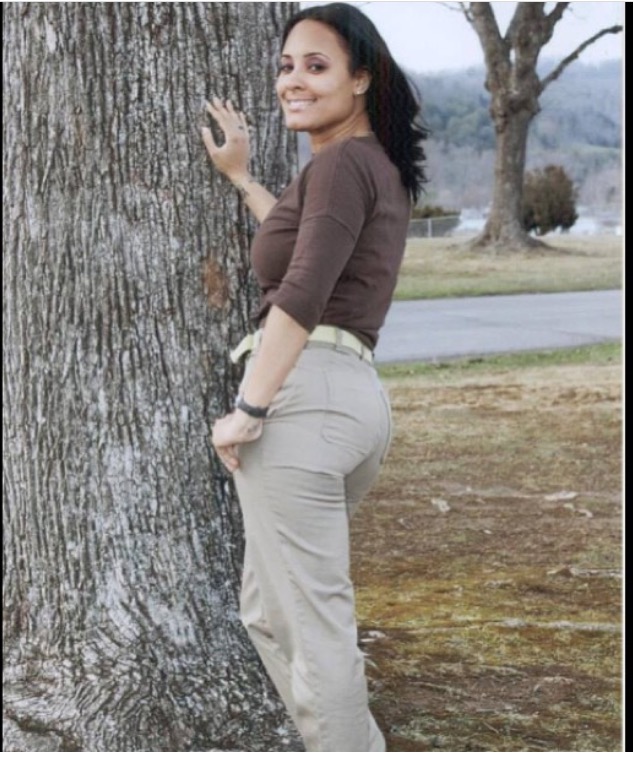 Brandi Davis
Brandi Davis, born and raised in Southfield, Michigan, is an author, motivational speaker and a prison reform activist. Davis, the daughter of legendary street hustler and the girlfriend of a notorious drug dealer, was no novice to street life. After her child's father suddenly died in federal prison, she faced the challenge of maintaining the lavish lifestyle he provided. With her back up against the wall, Davis accepted an invitation to enter the drug game and became extremely successful. Life was grand until Davis was caught red-handed with 27 kilos of freshly packaged cocaine, landing her a ten year sentence in federal prison. After serving close to a decade behind bars, Davis has decided to share her life experiences to warn others about the danger of poor choices. With her powerful voice and bona fide street credibility, she has captivated the attention of youth and adults across the nation.  Exposing the naked truth and deadly consequences of street life, her heartfelt story has become an anchor used to save the lives of many of today's troubled youth.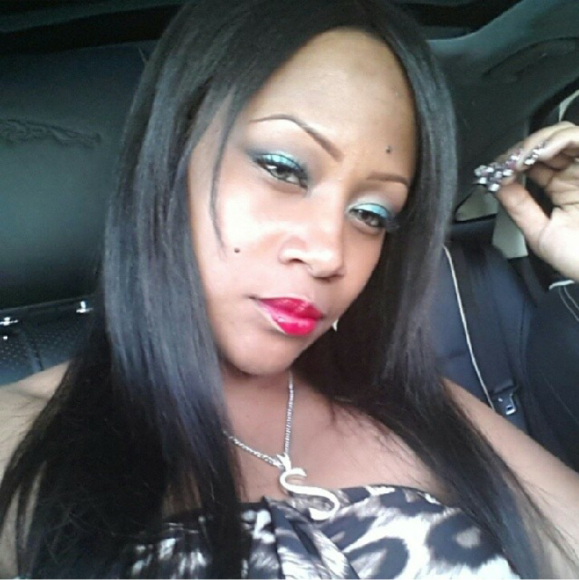 Sunshine Smith-Williams
  Sunshine Smith-Williams was raised in Queens, New York by her mother, who struggled to make ends meet, in the absence of her dad. Smith-Williams grew up in impoverished housing projects with dim hope. Utilizing education as a weapon to overcome poverty, she obtained several degrees and certifications, climbing the corporate ladder to achieve success.  After being laid off from her dream job in 2010, Smith-Williams gained the faith to start her own business. Through an intense journey that equipped her to discover her gifts and talents, dethrone her character flaws and increase her self-esteem, she successfully opened several thriving businesses and mentored others to do the same. This experience enlightened Smith-Williams to her purpose.  Her life is a living testament that the past, regardless of the mistakes you make or your background, does not have to dictate your future! She shares this message of hope with both youth and adults across the world, inspiring them to overcome life's difficulties.  Smith-Williams currently resides in Nassau County, New York with her husband, who is also her business partner, and their six year old son.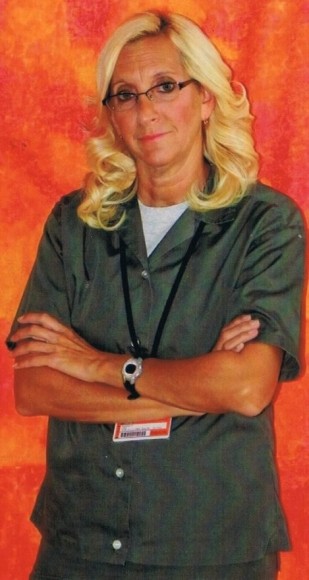 Lisa Barrett
     Lisa Barrett, born and raised in Scranton, Pennsylvania is an educator and prison reform activist who holds a Masters Degree in Education from Wilkes University in Wilkes-Barre, Pennsylvania.
For nearly 30 years, Barrett taught in the Pennsylvania public school system and advocated for education reform as a local Teacher's Association President and Regional Director of Political Action for the State Teacher's Association.
In 2013 Barrett was indicted on federal charges for misappropriation of union funds and sentenced to serve a year in Federal prison. Behind bars, Barrett developed a passion to educate and assist incarcerated individuals, which inspired her to write "How To Navigate Through Federal Prison And Gain An Early Release."
Barrett currently resides in Shavertown, Pennsylvania with her son JD. Today she is utilizing her experience as an educator, political activist and an overcomer to create awareness about the lengthy sentences of incarcerated women, make strides for prison reform and educate women behind bars.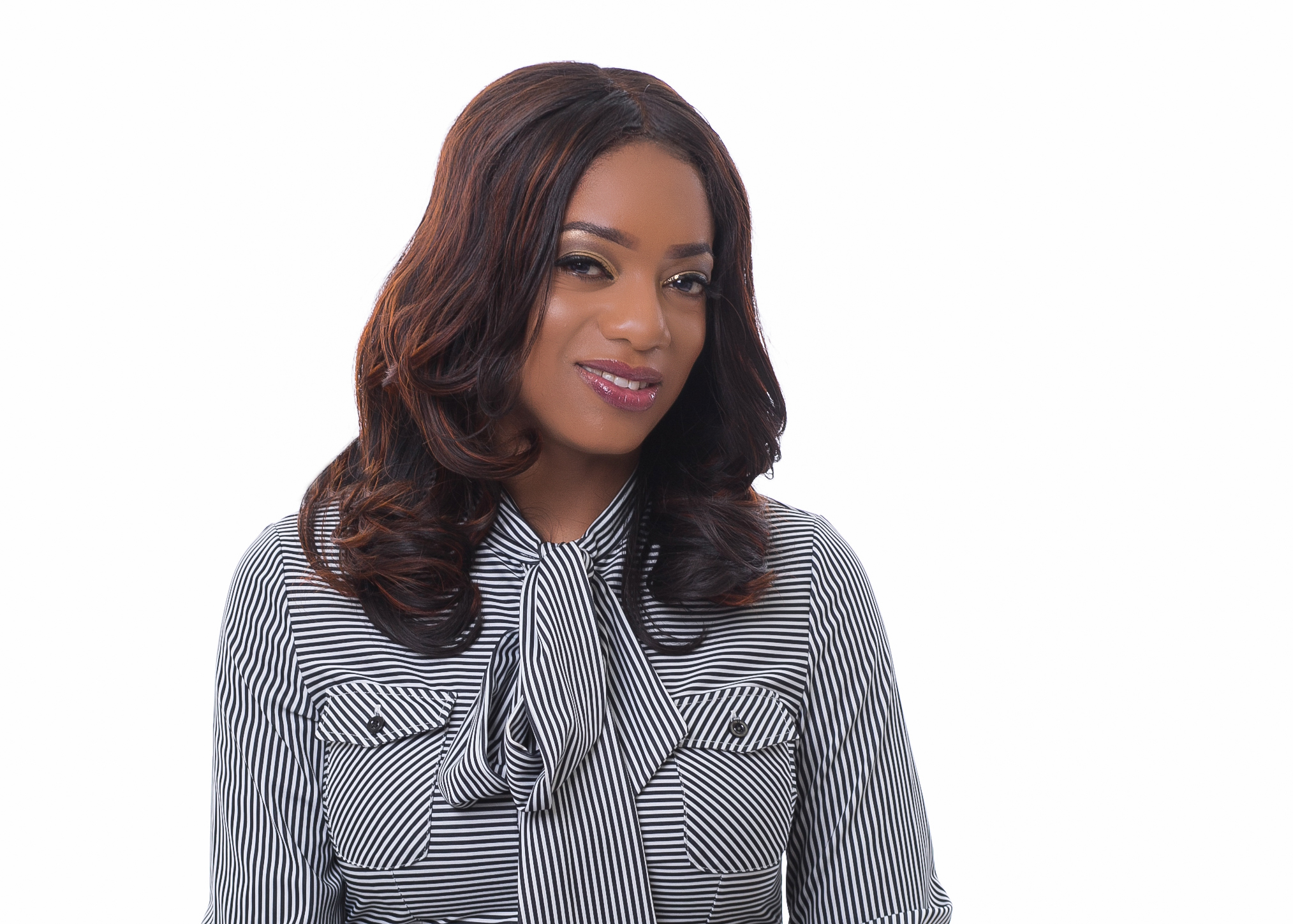 Jamila T. Davis
  Bio- Jamila T. Davis
Dr. Jamila T. Davis is an author, educator, community activist and entrepreneur. Featured on the hit shows "Love and Hip Hop" and VH1's "My True Crime Story," the CBS series "Pink Collar," BET's "Sister Circle," Black Enterprise, Forbes, "The Breakfast Club" with Charlamagne tha God, as well as The New York Times, USA Today and a myriad other print, digital and broadcast media.
Davis has used her real life experience and story of redemption to create a platform to empower others.
A self-made multi-millionaire at the age of 25, Davis purchased, rehabbed and sold distressed properties in the exclusive and, at the time, overwhelmingly white enclave of Alpine, New Jersey. Her clients included celebrities, rappers and a number of NBA and NFL players.
Sentenced to 12 1⁄2 years in prison for mortgage and bank fraud in the era of "no doc" and "low doc" loans, Davis was "made an example of." A federal judge pointedly asked her at sentencing: "Why didn't you stay in your own neighborhoods?"
Admittedly cutting corners, Davis saw the fruits of her labor vanish, and was left behind bars to live with the lessons of her rapid rise to riches – and even quicker fall to ruin.
The Road Back
In prison, she embarked on an intense journey of inner healing and restoration. Fortunately, she took notes. And from her discoveries and self-realizations, Davis developed a self-help curriculum designed to enable incarcerated women to heal, recognize their potential and recapture their dreams. That curriculum was adapted by a number of prison systems throughout the United States.
Her book, Built to Outlast the Storm, also rose from that experience and has itself become the basis for a number of healing, trauma recovery and social and emotional learning platforms. These trnnsformational workshops include the Shani Baraka Women's Resource Center, an initiative of the Office of Violence Prevention and Trauma Recovery in Newark, New Jersey; and through her VIP Online Academy, as part of the East Orange, New Jersey Stand Strong Against COVID program, its Summer Work Experience Program and the East Orange School District's summer and after school enrichment program for high school students.
The VIP Online Academy uses an "earn-to-learn" model where students are paid for their participation upon successful completion of the program. Using credible messengers, celebrities and accomplished professionals, the VIP Online Academy teaches social, emotional, vocational and entrepreneurial specific learning as well as social justice and civic engagement.
While incarcerated, Ms. Davis received an Associate Degree in Psychology, a Bachelor's degree in Christian Education, and a Master's degree in African American Ministry. Since her release she has earned a Ph.D. in Philosophy with a specialization in Christian Life Coaching from the Newburgh Theological Seminary & College of the Bible.
Michelle Miles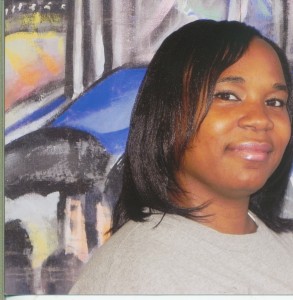 MICHELLE MILES, born and raised in Brooklyn, New York, is currently a federal prisoner who is serving a 30 year sentence as a nonviolent, drug offender. With 16 years of serving prison time under her belt, she has utilized her real-life experience to enlighten others to the true-life circumstances of women in prison and the dilemmas that they face in the U.S. judicial system. Miles is a modern day voice for women behind bars and prison reform in America.
                                                                                                                            Gwendolyn  Hemphill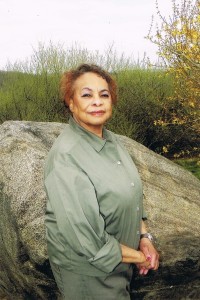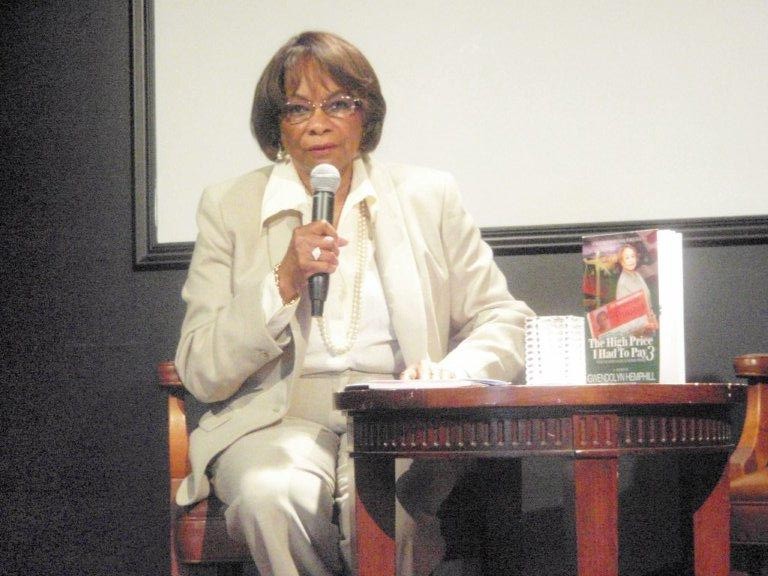 Gwendolyn Hemphill born and raised in Johnstown, Pennsylvania, during the post Great Depression era, is a motivational speaker and a prison reform activist. This modern-day freedom fighter utilizes her prolific experiences and her voice to advocate for the rights of incarcerated women.
From humble beginnings in a small rural town, Hemphill worked relentlessly to overcome barriers of racism and poverty, moving to Washington D.C. in the 60's to provide a better life for her family. Gaining a notable position at the White House under the Carter administration in the 70's, Hemphill utilized her keen wit, business savvy and political connections to help make waves in employment opportunities for African Americans in the White House.
Hemphill, a Political Science graduate of Howard University, has provided sizable contributions to the Washington D.C. community as a strong political advocate. Combining forces with various community groups and political organizations such as the legendary Student Nonviolent Coordinating Committee (SNCC) to serving as the President of the D.C. chapter of the Coalition of 100 Black Women, Hemphill worked vigorously for over three decades to create change.
After her retirement from the District of Columbia Mayor's office in 2001, Hemphill was offered a position at the Washington Teachers Union (WTU). Blinded by her ambitious desire to reign once again as a top political socialite, she made a poor choice that ended her career and destroyed her stellar reputation, costing her a 11 year prison sentence as a first time, non-violent offender.
Through her powerful message Hemphill illustrates the hardships and circumstances encountered by women, such as herself, who have been sentenced to over a decade in federal prison. She selflessly exposes her own mistakes and character flaws to warn her audience about the detriment of poor choices, urging them to avoid shortcuts at all cost!