President Obama commuted the sentences of 58 inmates Thursday as part of his ongoing initiative to release federal prisoners who have received severe mandatory sentences for non-violent drug offenses.
Michelle Miles – Brooklyn, N.Y.
Offense: Conspiracy to distribute and possess with intent to distribute heroin and cocaine base; distribute and possess with intent to distribute cocaine base; Eastern District of New York
Sentence: 360 months imprisonment; five years supervised release (March 24, 2000)
Commutation Grant: Prison sentence commuted to expire on Sept. 2, 2016.

Q: What Made You Decide To Write "The High Price I Had To Pay 2," After Serving 16 Years In Federal Prison?
A: I knew it was time for some of us from the inside to be bold and courageous and finally speak out about what has happened from our prospective. So when I transferred to Danbury Federal Prison Camp (after serving 16 years behind bars in the higher security FCI) and Jamila Davis approached me about writing the "High Price I Had To Pay 2," I was open. After I read her book, I immediately recognized the power our books could have. We both expressed a desire to make our books raw, real, heartfelt and TRUTHFUL! Jamila gave me the motivation and I took the ball from there.
For many years, even in prison, I hid from the truth, because the truth was so very painful. I felt foolish for what I allowed to take place. It was never my goal to be a drug dealer. I just wanted to be loved. That desire led me to make some very poor decisions that I am not proud of. Growing up in the projects, I was taught to live by the "code of the streets," never snitch! I was what you could consider a "ride or die" chick, so I stood faithfully by my man. The government made it clear that they didn't want me, they wanted him. But, I refused to cooperate with them. I believed my dude 100% when he said "they got nothing on us." Looking back, I feel like such a fool!
Locked away, I was able to spend some serious time reflecting. Reading my Bible daily to get the strength I needed to survive, I was able to discover the meaning of true love. I learned love doesn't hurt, love always protects the one who it loves and love always wants the best for its lover. As I learned the truth and accepted it, the spell broke and I began to heal. Most importantly, for the first time in my life I began to truly love myself. As I did, I gained my true self back.
Back then, If I knew what I know now, I would never have landed in prison. That is why it is my desire to share my story with the world, so little girls who are in the position I was once in will learn from my mistakes and avoid this painful experience. If my story can save just one life, then the pain that I endured was worth it.
Today I am all about paying it forward! I've got 16 years of lemons underneath my belt. Now its time to use my bitter experiences to share lemonade with the world. By keeping my motives pure, I know it will eventually set me free!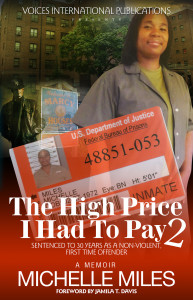 Womenoverincarcerated co-President was there to witness and offer support.
Long Island native has sentence commuted by president
A Freeport native is free at last after her lifetime prison sentence was commuted by President Barack Obama.
Ramona Brant, 52, received a life sentence back in 1995 for a non-violent drug conspiracy conviction and was finally able to walk free on Sunday. At the time, a life sentence was mandatory for the charge.
"I was somewhat reluctant to walk freely because I was so used to being…
 Number #1 Best Seller In White Collar Crime True Accounts
The High Price I Had To Pay: Sentenced To 12 1/2 Years For Victimizing Lehmen Brothers Bank

Mar 28, 2015 | Kindle eBook

Auto-delivered wirelessly

Sold by: Amazon Digital Services
High Price I Had To Pay by Jamila Davis ★★★★★
Posted by: Naka Jackson Book Reviews, Lead Story
Editorial Review:
If you are not already privy to the race/class imbalance of the USA, this amazing story will make your eyes pop out of your head in disbelief – if you are, like most of us, this tale is just about the seal on the deal. A 25-year-old woman without a college degree at the time, gets accused of bringing down Lehman Bank for millions of dollars. Yes, actually breaking a huge investment bank. Her male, white bosses get paltry sentences while she gets 12.5 years in jail.
Jamila Davis, an African American from New York, was seen all over the news, her mugshot plastered wherever newscasters could get it. The FBI testified to Jamila's full guilt, and had the court sending a mother of young children to prison for their entire remaining childhood.
This memoir penned by Davis herself is her story: how she became embroiled in a situation and then the court case that ensued.
Jamila admits what she did do: something of a flip in a loophole for properties owned by rich and famous rappers and the like. She lived the high lifestyle in a beautiful apartment with an elevator in the middle and had a fleet of cars, jewels, and more. But she was not being honest, and this caught up to her – she is contrite in this. But to award her such a sentence for a white-collar crime, and to demonize her in court is clearly not justice. Her law team failed her, one even killing themselves.
Talking about overincarceration and social issues for women such as herself, Davis has gone on to be the unique inspiration for her family, and for many other incarcerated women. She has started a publishing imprint with her parents, Voices International, and speaks to inmates about how they can heal their lives, and survive jail. Her son has been inspired to create a very successful celebrity clothing line to push himself through college. Her daughter writes amazing motivational prose. Maybe Jamila's kids would have been this way anyway with this intelligent, word-savvy writer for a mom, but it's a testament to her remote parenting skills all the same.
While maybe the end of the book speaks too personally and emotionally about NJ Governor Chris Christie and the way that he supported Jamila's incarceration, she has a point. The Old Boys' Club is alive and well in New York State, and there's no justice in sight for most women of color accused of non-violent crimes in America if they can be made a scapegoat. Lack of resources compared to her counterparts made it easy to pin it on the younger and less experienced defendant here.
This is a cautionary tale, but also a real champion's one also, and stands as a testament to the power of positive thinking even in the worst of situations in today's hard, cold world, and to be honest, shows that America's interior race relations fundamentally have moved very little in three hundred years. A must-read for anyone looking for an inspirational women's story with real themes to be discussed right now.
THE HIGH PRICE I HAD TO PAY 3
Author Gwendolyn Hemphill Helping with Reform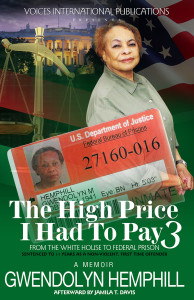 I attended a forum at the Washington Post. The subject was "Out of Jail", Into Society". Valerie Jarrett, Senior Advisor to the President spoke about the case for criminal justice reform, Bernard B. Kerik, fomer NYC Correction Commissioner, whom you know was in prison, spoke about the correction system – a view from the inside.  There were other panelist speaking about the long road back. I will be following up with them to be able to participate and lend our voices to the prison system and reforms.
Gwendolyn Hemphill
                 BOOK SIGNING!
Inmates Express Feeling For Ms Gwen!!!
Your presence is so missed!….Words can't describe the feelings I felt when I saw your pictures. You are my inspiration! You held true to your word….I showed everybody! You don't know how many of us broke down in tears. You give us hope that there is in fact life after prison…I just wanted to write you to remind you that you are loved and greatly appreciated. Continue to speak out and create change. You are our hero!
Love,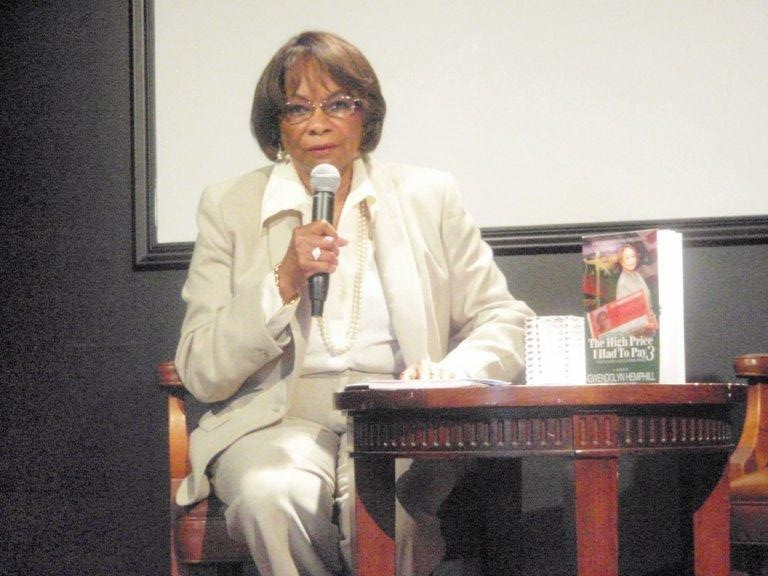 Book Signing  By Gwendolyn Hemphill
The High Price I Had To Pay 3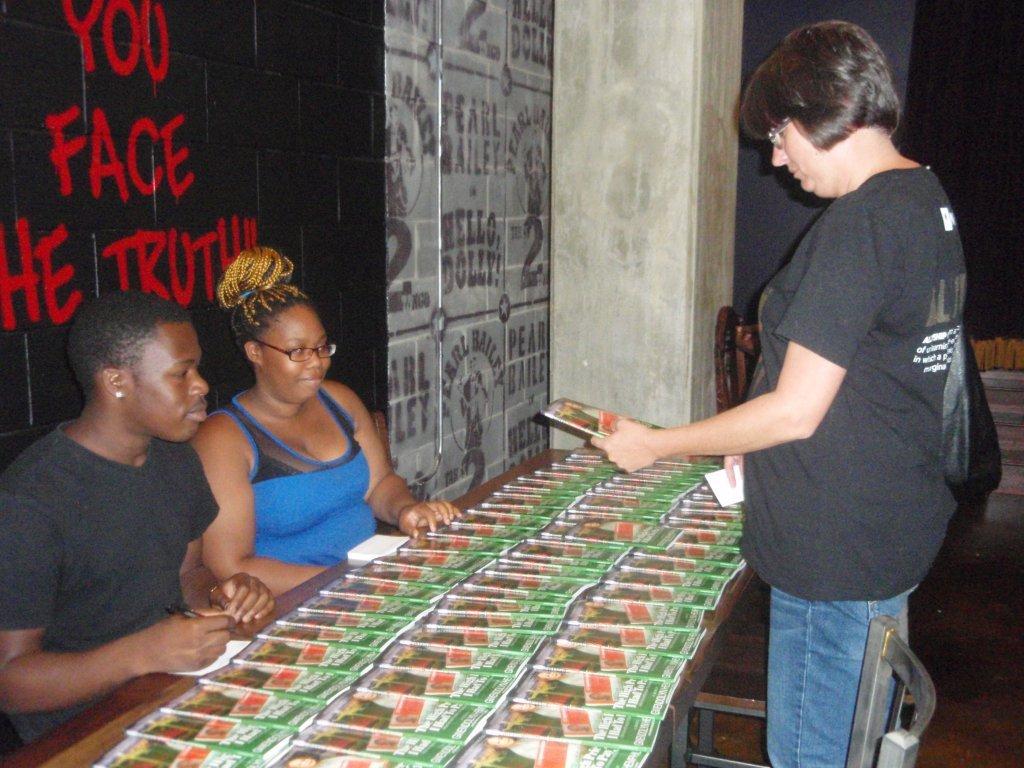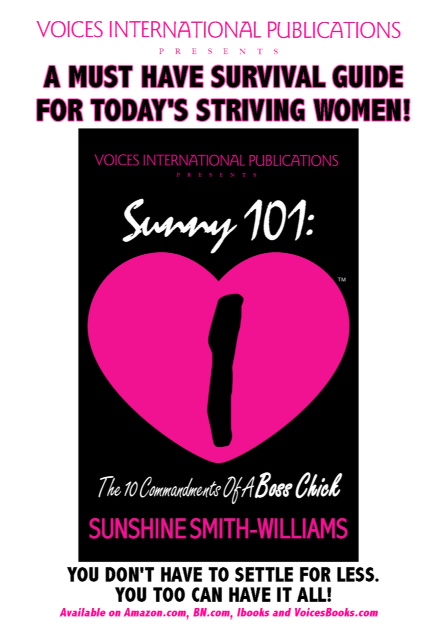 Sunny 101: The Ten Commandments of A Boss Chick!
by Sunshine Smith-Williams
Hits the Market! Running!
Click To Read Article  tvgrapevine.com
"Sunny Shines Through the Drama
Professional Book Review (Midwest Book Review)
Book Of The Month (May)!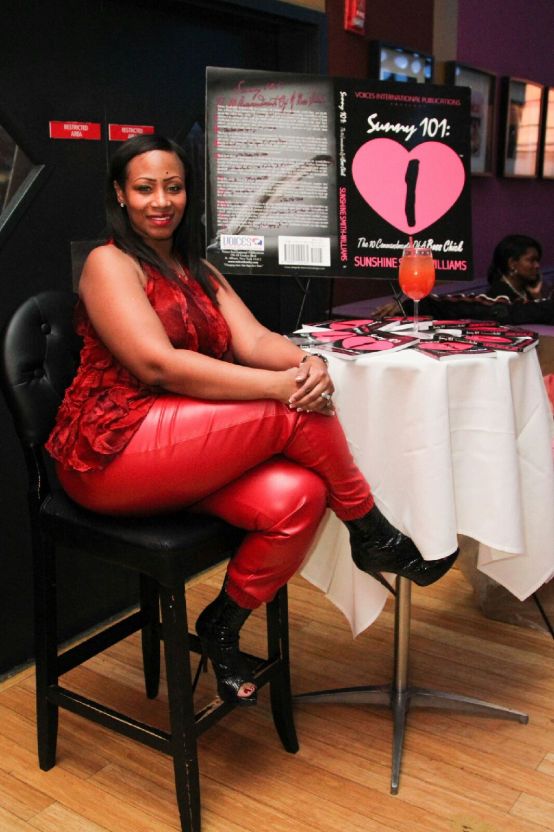 A Book Signing Event!!
Click to Check Her Reviews On Amazon!
The High Price I Had To Pay 2!  
Winner of Top Ten In The Margin SLJ!
Click to View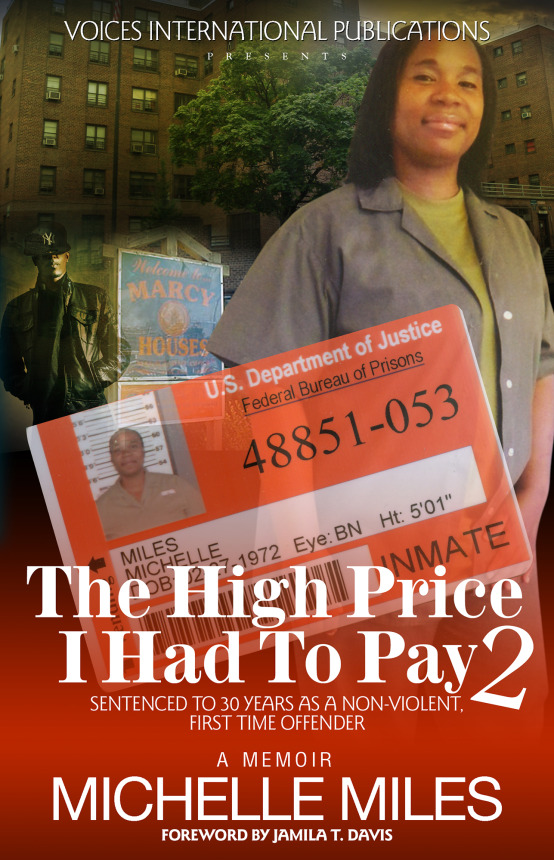 She's All Caught Up!
Pump Up Your Book Virtual Book Publicity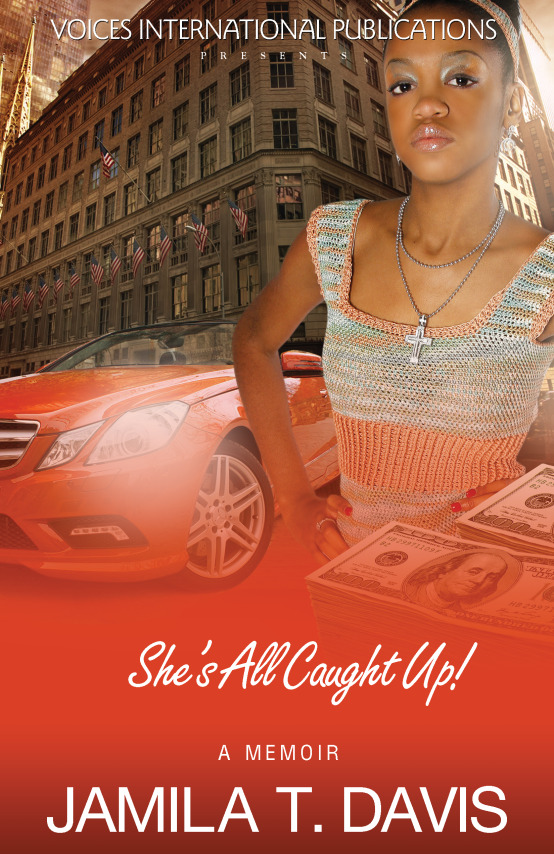 Click To View Book Trailer: She's All Caught Up!
 Click to View  The Article  aambookclub
Click To View She's All Caught Up! Interview Appleton Publishing Industry Examiner
$15.00
ebook Available
Click to view!
Writing Behind Bars ( Self Publishing Review)
Part 2 Writing Behind Bars (Self Publishing Review)
                                                            The High Price I Had To Pay 3
 A Senior Makes Her Voice Heard!!
                                                               Check Her Reviews! On Amazon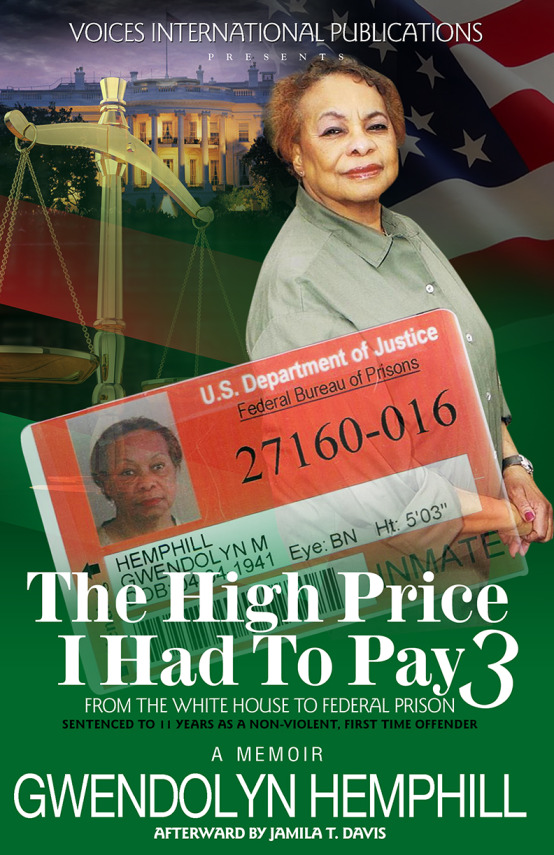 Help For People and Their Families!!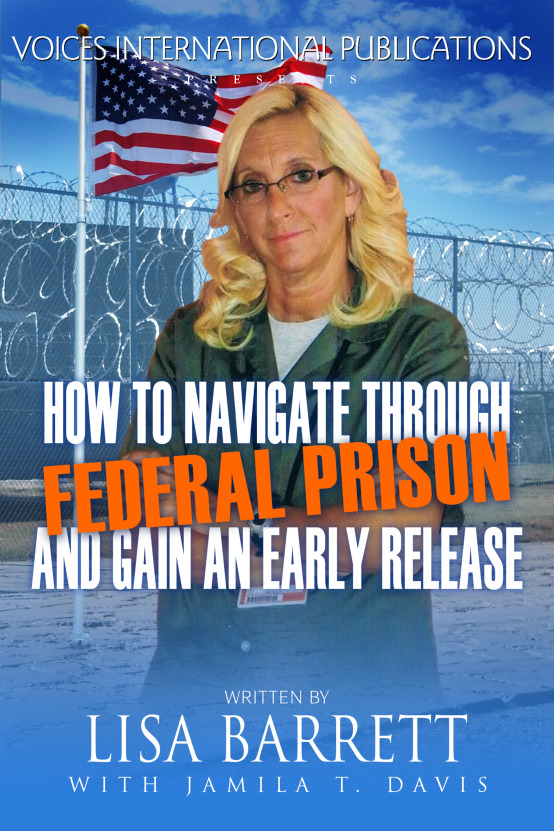 Check out Champion- Book Review: How to Navigate Though Federal Prison
https://www.youtube.com/watch?v=pusHuG4N62k&feature=youtu.be
AN INSIDER'S VIEW OF WHAT TERESA GIUDICE  AND OF OTHERS
     COULD EXPECT TO EXPERIENCE IN FEDERAL PRISON !
With much attention being given to the imminent arrival of Teresa Giudice, cast member of the Real Housewives of New to Federal Prison, I decided I would throw my insight into the mix to give a more accurate account of what her life will be like during incarceration. I am winding down on a one year sentence at Danbury Federal Prison Camp (FPC) in Danbury, Connecticut, the same facility where Mrs. Giudice will be housed. She is scheduled to begin her sentence just 13 days after my departure. As author of "How to Navigate Through Federal Prison and Gain an Early Release," I will share with you, firsthand, what Teresa Giudice, will experience at Danbury FPC.
Contrary to what is being reported in the media, the FPC does not have barbed wire or fences around the premises. In fact, inmates are free to move around the facility and recreation area at will, except during official counts. Because the FPC is adjacent to the Danbury Federal Correctional Institution (FCI), where higher security male offenders are housed, the media has mistakenly shown pictures of that facility. The two facilities at Danbury share the same property, but are two separate compounds. The FPC is basically one small, narrow building a stone's throw up the hill from the FCI. Inside the Camp is just one long hallway with 12 rooms raised up half a level on one side of the building, which houses new inmates. Offices line the other side of the hallway and the downstairs consists of three dormitory style housing areas. The rooms hold 6-8 bunk beds and lockers along with a chair for each bunk. The facility also consists of two education class rooms, a small chapel, recreation room, a chow hall and a visiting room, which is also used as a television room for inmates. On the grounds is a Commissary, Out Warehouse, UNICOR, Food Service Warehouse and CMS shops where inmates work.
Entering prison and the few days following are generally rougher than day-to-day prison living. Theresa can expect to be handcuffed, strip-searched, medically screened, fingerprinted, issued an official Bureau of Prisons (BOP) Identification card and outfitted in prison issued clothing upon her surrender. This is the initial intake process, which takes approximately 2- 4 hours.
Life for Teresa won't be as bad as the media has portrayed it. The women at the Camp are anticipating her arrival. She has several die-hard fans who will be there to greet her and show her the ropes. Inmates generally compare the Camp to a retirement home or a college campus. Some Campers crochet or knit the hours away, while others use the time to advance their knowledge through reading and writing. There are educational opportunities and so many talented individuals who are willing to share their skills and knowledge freely. Teresa will have access to a hair salon, manicures, pedicures and facials, but not on the level to which she may be accustomed. The holidays at Danbury FPC, while sad to be away from family, are a lot better than could be expected. Contrary to what has been printed, Teresa will not be eating "canned gravy and instant potatoes." The Thanksgiving feast I ate last month was as good as any I've ever eaten. The inmates who work in Food Service take pride in what they prepare and made everything from scratch including sweet potato pies, collard greens, candied yams, macaroni & cheese, turkey, ham and stuffing. There are holiday decorations throughout the facility and many holiday activities including Karaoke and Bingo.
Danbury FPC is a small camp housing just over 200 inmates. For the most part, everyone knows each other and gets along. There are professional and blue collar women who interact well together and learn from one another. Hopefully Teresa didn't spend too much money on self-defense classes as reported by the tabloids, because she won't need them at Danbury. In the nine months I've spent here, I have heard numerous arguments, but only witnessed one fight. I've come to understand most fights are between gay couples, so I don't think Teresa will have any worries unless she decides to become "gay for the stay."
Depending on her job assignment, Teresa will most likely spend her days working out or walking the outdoor track. Danbury is nestled within the beautiful mountains of Connecticut with scenic views from the building and recreation area. I've experienced winter, spring, summer and fall here at Danbury and each view has been more amazing then the season before it. She may have extra time to watch television or she may learn a craft such as crocheting or knitting. She may even decide to teach or enroll in a continuing education class at the Camp or earn college credit through correspondence courses. Whatever she chooses, I have no doubt she will find ways to pass the time.
Almost every woman at Danbury looks forward to family and friends visiting on weekends. Inmate visitor lists are limited to 15 people over age 16, including immediate family. At first, Teresa may not want to subject her girls to a prison environment, but I'm sure once she thinks it through, she'll want to see them as much as possible. I enjoy the visits I get from my family once a week. Thank goodness they haven't missed a weekend since I've been here. That has been a means of escape from every day prison life. Along with recreation movies, which are played on the weekend, and religious services, visits are the highlight of the week at Danbury.
As a mother, wife, daughter and celebrity, communication with the outside world will likely be a priority to Teresa. Some women dislike the idea of standing in line to use one of only four telephones for a maximum of 15 minutes at a time. All calls are monitored by the BOP, including email messages. Therefore, I wouldn't advise her to get too personal over the phone. Telephone use is limited to 300 minutes per month at a cost of $0.06/minute for local calls and $0.23/minute for long distance calls. Email is archaic, but functional, at a cost of $0.05/minute with unlimited use. As long as there are funds in an inmate's account, she may purchase TRU-Units to use the email. With only eight computers available for email use, there is usually a period of waiting. However, once a computer station is secured, it can be used for up to one hour. There is no access to any application software or the Internet; there is only standard email.
Contrary to popular belief, it takes money to survive in prison. Money shouldn't be a problem for Teresa. Although the BOP provides free room and board along with basic clothing, there are many other essentials inmates are not provided. These essentials can be purchased through the Camp Commissary. Teresa will be allowed to spend up to $320 per month, restricted to $160 bi-weekly on Commissary items including hygiene products, t-shirts, sweatpants, shorts, alarm clock, snacks, coffee, religious items, radio, MP3 player, hair dye and yarn. Funds to purchase these items comes out of an inmate's deposit account, which is the same account used to purchase TRU-Units for their TRULINCS account in order to download music or send funds out of the institution. Teresa is arriving on Monday, January 5, 2015, giving her the opportunity to shop Commissary the very next day. The Commissary is open weekly for business at Danbury FPC between the hours of 6:30 a.m. – 11:00 a.m. on Tuesdays. She may spend her full $160 if the money is available in her account.
I've never watched "The Real Housewives of New Jersey," but from what I understand, Teresa likes to be at the center of controversy and cannot always control her temper as demonstrated on the episode when she flipped a table over in anger. To avoid confrontation, Teresa will need to follow this advice: Don't ask too many questions of other inmates, it may make you appear to be a rat. Mind your own business and do your own time. Don't ask anyone about their charges and you will notice they won't ask you. Don't talk about what you have in the outside world like money, cars and homes. It may make others jealous and possibly make you a target for extortion. Don't cut in line for meals, laundry or other services. Don't reach across another inmate's food under any circumstances. Always remember you are an inmate, not the police. If you have a problem with another inmate, settle it between yourselves. Do not go to the CO unless the matter has gotten extremely out of hand. If you hear or see something that goes against the rules, keep it to yourself or risk being ostracized. The only exception is if your life is in immediate danger, which is not likely to ever happen.  Be respectful to other inmates. Fights in prison mostly happen because one inmate feels a lack of respect from another inmate. Always be courteous, especially with the courtesy flush, which means when using the toilet, flush often to keep odors at bay. Generally, maintain a quiet confidence, stay under the radar and simply blend into the crowd as best you can. Trust no one and never let your guard down! If she keeps all of these helpful tips in mind, she will do her time in peace. No one wants to do time in prison, but by knowing the ropes in advance any one can successfully navigate through federal prison and gain an early release. I did!
—————————————————————————————————————————————————
Lisa Barrett, author of "How To Navigate Through Federal Prison And Gain An Early Release," is a life-long educator and prison reform activist. While serving a year in Federal prison for theft and embezzlement of labor union funds, Barrett developed a comprehensive guidebook to help prisoners survive the hardships of incarceration and gain an early release. Today she is utilizing her experience as an educator, political activist and an overcome to make strides for prison reform and educate women behind bars.